HONG KONG, Apr 23, 2023 - (ACN Newswire) -  Organised by the Hong Kong Trade Development Council (HKTDC), the Hong Kong Gifts & Premium Fair; Home InStyle; the Hong Kong International Home Textiles and Furnishings Fair; Fashion InStyle; the Hong Kong International Printing & Packaging Fair as well as the Hong Kong International Licensing Show successfully attracted close to 56,000 buyers from over 130 countries and regions. About 60% buyers were non-local coming from mainly Mainland China, Association of Southeast Asian Nations (ASEAN), Taiwan, the United States, Japan and Korea. The concurrent Asian Licensing Conference also invited about 30 global industrial giants and insiders to share insights. Exhibitors and buyers responding to surveys commissioned by the HKTDC said they expected business and sales to return to pre-pandemic levels within 6 to 18 months.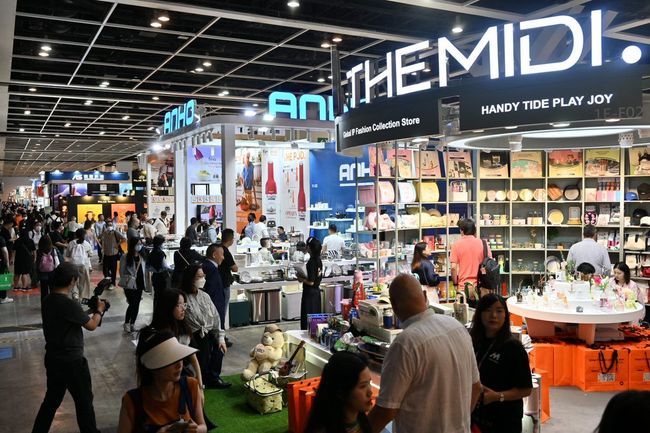 Seven HKTDC lifestyle and licensing events successfully concluded their physical editions.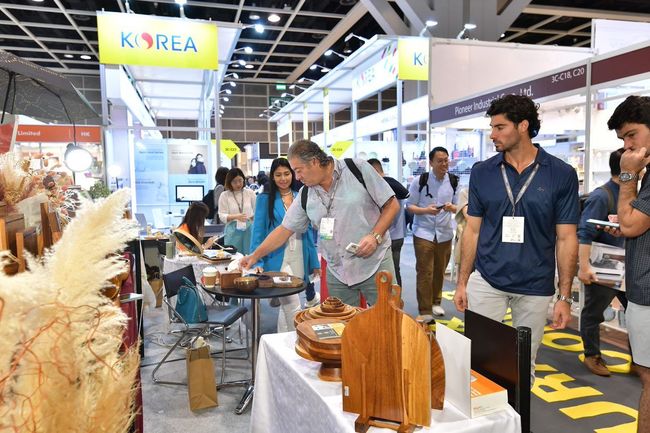 The Hong Kong Gifts & Premium Fair and Home InStyle launched a brand-new Cultural & Creative
Corner.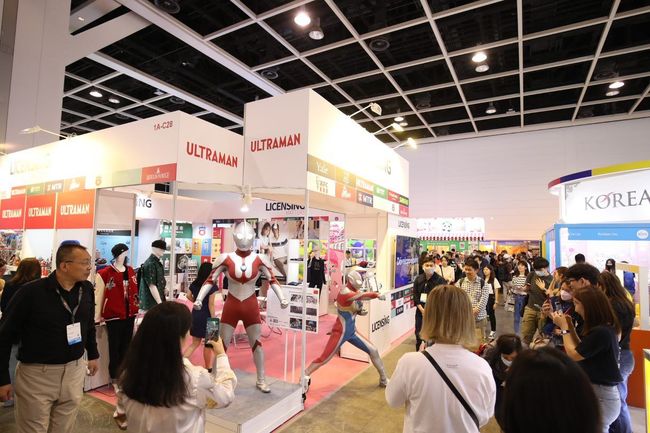 The HKTDC Hong Kong International Licensing Show was well-received with vibrant business and
sourcing activities, covering top global licensors and licensing agents.
Sophia Chong, Deputy Executive Director of the HKTDC, said: "The development of the creative and knowledge-based economy has become a major driving force for global economic growth. For the first time in April, the HKTDC held seven major lifestyle and licensing events concurrently. The Hong Kong Houseware Fair and the Hong Kong Fashion Week were rebranded as Home InStyle and Fashion InStyle respectively, offering more diverse creative products to international buyers; while the Licensing Show was repositioned to cover multiple lifestyle categories, bringing greater synergies and opening up more collaboration possibilities across industries. We are happy to see that many exhibitors were able to secure on-site orders, which is very encouraging."

She added that Hong Kong was an important hub for promoting creativity and intellectual property trade in the region, with the advantage of being close to the mainland while connected to the world. Given the success of these events, the HKTDC hopes to seize more opportunities from the Regional Comprehensive Economic Partnership (RCEP) and ASEAN markets, as well as the global market, by organising more large-scale international exhibitions, including CENTRESTAGE and the Hong Kong Watch & Clock Fair in September, further strengthening Hong Kong's role as a global sourcing hub.

The six exhibitions, the physical editions of which have just concluded, attracted more than 4,100 exhibitors from 23 countries and regions. Under HKTDC's EXHIBITION+ hybrid model, exhibitors and traders can connect online for another week beyond the physical fair days until 29 April via the Click2Match smart business matching platform. So far over 2,600 meetings between exhibitors and buyers have been scheduled.

Over 50% exhibitors and buyers are optimistic on growth prospects

Commissioned by the HKTDC, an independent research agency interviewed around 850 exhibitors and buyers during the events. Over half of the respondents (52%) expected the relaxed quarantine measures and restoration of business travel worldwide would have a positive impact on business and sales, while nearly 70% expected business and sales would be back to pre-pandemic levels within 6 to 18 months. Most buyers also said Hong Kong (85%) and the mainland (60%) were their top choices for trade-fair participation.

The respondents also believed that the Northern & Western Europe (21%) and ASEAN countries (15%) would be their new target markets in the next two years, and they were optimistic about the growth prospects.

Regarding product trends, respondents at Home InStyle predicted sleek and simple design (41%) will be in high demand, while respondents at the Gifts Fair foresee sustainable products (61%) to be market trend. Products with the greatest growth potential are gardening, camping & outdoor products (24%), eco-friendly products (20%), health & wellness products (18%) and kitchenware & tableware (18%); while for gifts, prospects are best for sustainable gifts (26%), advertising gifts & premium (25%) and tech gifts (23%).

Cultural, creative design and AI projects in focus

The Hong Kong Gifts & Premium Fair and Home InStyle launched a brand-new Cultural & Creative Corner, featuring more than 80 exhibitors. The Chairman of first-time participant Beijing Enamel Factory, Xie Yanhua, said: "The Cultural & Creative Corner has attracted the attention of buyers who are looking for unique products with cultural characteristics. We have connected with buyers from Hong Kong and Mainland China. We hope to develop long-term cooperation with them."

This year's Hong Kong International Licensing Show also featured more than 550 diverse licensing projects and brands including art, culture, entertainment and design. Many licensees expressed satisfaction with the exhibition's traffic and successfully signed cooperation agreements.

Innovative technology is bringing revolutionary changes to various industries. A Hong Kong exhibitor at Fashion InStyle's InnoFashion and Trade Services, Guy Shirazi, Director of Product of Stratasys said: "This is our debut exhibition in Hong Kong to increase the exposure of our PolyJet 3D printing technology. Buyers from Hong Kong, India and Mainland China approached us and showed strong interest in our 3D printers that enable direct-to-textile printing on garments, footwear and luxury accessories like hats and bags. We are positive about the business prospect. This exhibition is a great platform to drive our expansion in Asia."

Visitors flock to joint exhibitions with onsite orders

Italian company TVS spa has exhibited at the HKTDC houseware fair since 2005. Their export area manager Theo Tassias said: "Two years ago, we launched a new collection called eco-ok induction which is made from recycled aluminium and comes with a recycled plastic handle. The physical Home InStyle held after the pandemic provides a good timing for us to introduce this eco-friendly collection to global buyers and new distributors. We have established connections with a lot of new buyers from many countries and regions such as Ecuador, India, Kazakhstan, Malaysia, Russia, Singapore, the United States and Vietnam."

Buyer from Poland Pawel Kulig met new suppliers from the mainland, Taiwan, India and Korea and identified six potential mainland suppliers during his Home InStyle visit. "We are very interested in their water bottles, glassware, food jars and storage boxes. We have asked them to send us samples and quotations and will place trial orders worth US$100,000-US$200,000 with the right suppliers." he said.

The six major exhibitions held under one roof for the first time provided buyers with a one-stop sourcing platform. Italian buyer Enrico Bassani said: "I am happy to be back in Hong Kong visiting Fashion InStyle to source some fashion accessories. I am liaising with four new suppliers from Hong Kong and Mainland China for jewellery watches. I've also met five packaging suppliers at Hong Kong International Printing & Packaging Fair. In total, I expect to spend about Euro 300,000 [US$333,000] this time for various kinds of watches and packaging items." United Kingdom buyer Zahoor A Qurashi also visited the Printing and Packaging Fair. He identified 10 mainland exhibitors and expected to buy various types of food boxes from them with an estimated value of US$250,000.

The HKTDC organised a series of exhibitions and conferences this spring, covering various lifestyle sectors. The seven events ran concurrently for the first time, from 19 to 22 April at the Hong Kong Convention and Exhibition Centre. The events included the Hong Kong Gifts & Premium Fair; Home InStyle (formerly the Hong Kong Houseware Fair); the Hong Kong International Home Textiles and Furnishings Fair; Fashion InStyle (formerly the Hong Kong Fashion Week); the Hong Kong International Printing & Packaging Fair as well as the Hong Kong International Licensing Show and Asian Licensing Conference which ended on 21 April.

Websites
- HKTDC Media Room: https://mediaroom.hktdc.com/en
- Hong Kong Gifts & Premium Fair: www.hktdc.com/event/hkgiftspremiumfair
- Home InStyle: www.hktdc.com/event/homeinstyle
- Hong Kong International Home Textiles and Furnishings Fair:  www.hktdc.com/event/hkhometextilesfair
- Fashion InStyle: www.hktdc.com/event/fashioninstyle
- Hong Kong International Printing & Packaging Fair: www.hktdc.com/event/hkprintpackfair
- Hong Kong International Licensing Show: www.hktdc.com/event/hklicensingshow/en
- Asian Licensing Conference: www.hktdc.com/event/hklicensingshow/en/programme?category=all&date=all
- Photo download: https://bit.ly/40xa1qT

About HKTDC

The Hong Kong Trade Development Council (HKTDC) is a statutory body established in 1966 to promote, assist and develop Hong Kong's trade. With 50 offices globally, including 13 in Mainland China, the HKTDC promotes Hong Kong as a two-way global investment and business hub. The HKTDC organises international exhibitions, conferences and business missions to create business opportunities for companies, particularly small and medium-sized enterprises (SMEs), in the mainland and international markets. The HKTDC also provides up-to-date market insights and product information via research reports and digital news channels. For more information, please visit: www.hktdc.com/aboutus. Follow us on Twitter @hktdc and LinkedIn.

Media enquiries
Please contact the HKTDC's Communications and Public Affairs Department:
Snowy Chan, Tel: +852 2584 4525, Email: snowy.sn.chan@hktdc.org

Hong Kong International Licensing Show and Asian Licensing Conference
Kate Chan, Tel: +852 2584 4239, Email: kate.hy.chan@hktdc.org
Frankie Leung, Tel: +852 2584 4298, Email: frankie.cy.leung@hktdc.org

Copyright 2023 ACN Newswire. All rights reserved. www.acnnewswire.com