BUYERS MAINTAIN A POSITIVE VIEW OF THE MARKET'S LONG-TERM OUTLOOK

SINGAPORE, May 8, 2023 - (ACN Newswire) - The PropertyGuru Asia Property Awards (Singapore) programme is now open for entries for its 13th edition in 2023.
Organisers of the 13th annual PropertyGuru Asia Property Awards (Singapore) now challenge the country's leading and emerging development companies and design practices to compete for recognitions that showcase and provide an international platform for their exemplary, outstanding achievements.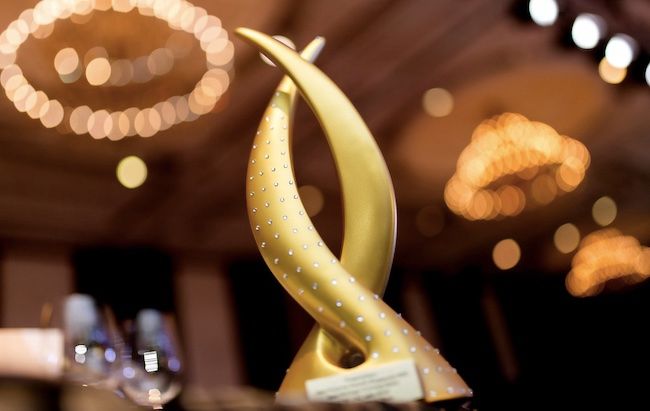 Entry submissions are accepted online until 1 September 2023 via: asiapropertyawards.com/
The Singapore property market is off to a promising albeit slower start in 2023. The housing market remains resilient despite uncertain geopolitical and macroeconomic conditions, rising inflation, and increasing interest rates, according to the PropertyGuru Singapore Property Market Report Q1 2023.
Defying economic downside pressures, property prices climbed in 2022, partly due to tight supply, amid declining sales volumes across all property types. Despite the increased cost of acquiring homes, many buyers maintain a positive view of the market's long-term outlook.
Jules Kay, general manager of PropertyGuru Asia Property Awards and Events, said: "Singapore developers continue to lead the way with designs and concepts that are not only deserving of international recognition, but also set a high standard for Southeast Asia. We are confident that this year's entries will be just as exemplary, displaying Singaporean prowess in creating sustainable built environments and aspirational developments where people can live, work, and thrive."
Kristin Thorsteins, chairperson of the PropertyGuru Asia Property Awards (Singapore) and head of partnership growth for APAC at IWG PLC (Singapore), said: "In recent years, Singapore developers have demonstrated remarkable resilience and flexibility, responding to changes by creating more sustainable spaces and integrating nature into their projects. As we look ahead, we anticipate witnessing further benchmark-setting innovations among our entries this year, as Singapore continues to adapt to post-pandemic societal changes and prepares to face any challenge with unwavering determination and vigour.
"With a robust infrastructure ecosystem and a commitment to green-building technologies, Singapore is at the forefront of sustainable development, leading the way in reducing energy and water consumption, as well as carbon emissions. We are confident that Singapore's developers will continue to drive innovation in the real estate industry, creating spaces that are not only resilient, but also sustainable and in harmony with nature."
The black-tie gala dinner and presentation ceremony of the 13th PropertyGuru Asia Property Awards (Singapore) will take place at The Ritz-Carlton, Millenia Singapore ballroom on Friday, 27 October 2023.
Key dates for the 2023 edition:
1 September 2023 – Entries Close
11-29 September – Site Inspections
3 October 2023 – Final Judging
27 October 2023 – Gala Dinner and Awards Ceremony in Singapore
8 December 2023 – Regional Grand Final Gala Presentation in Bangkok, Thailand
The public are encouraged to submit their nominations before the deadline of entries on 1 September 2023 here: asiapropertyawards.com/nominations
Led by Thorsteins, an independent panel of judges, comprising experts in diverse fields such as real estate consultancy, architecture and interior design, and sustainable development, will participate in a rigorous process selecting the award recipients.
The resulting shortlist of nominees will be able to showcase their companies and projects to a wide network of property seekers, real estate agents, banks and valuers, and other enterprises served by PropertyGuru Group (NYSE: PGRU), Southeast Asia's leading property technology company.
Supervised by HLB, the global network of independent advisory and accounting firms, the awards programme makes full use of a professionally run and fully transparent judging system, with an established reputation for fairness, credibility, and integrity.
Excellent Asian companies
Main winners from the 2023 edition of the PropertyGuru Asia Property Awards (Singapore) will qualify to compete with other excellent companies across the region for the 'Best in Asia' honours at the 18th PropertyGuru Asia Property Awards Grand Final in Bangkok, Thailand on 8 December 2023.
Singapore companies scored several regional wins at the 17th PropertyGuru Asia Property Awards Grand Final 2022. GuocoLand was named Best Luxury Developer (Asia) and Best Sustainable Developer (Asia) while UOL Group Limited was named Best Hospitality Developer (Asia).
UOL Group Limited also won Best Hotel Development (Asia) for Pan Pacific Orchard. Park Nova by Shun Tak Holdings gained the Best Condo Architectural Design (Asia) title while Artyzen Singapore by Artyzen Hospitality Group won Best Hospitality Interior Design (Asia).
Established in 2005, the PropertyGuru Asia Property Awards continue to reward high-calibre work within the industry, encompassing property development, construction, architecture, interior design, and sustainable building practices. The series initially covered Southeast Asia and has expanded over the years to include the region's dynamic property markets, including Australia, China, Greater Niseko in Japan, and India.
The 13th PropertyGuru Asia Property Awards (Singapore) are supported by official portal partner PropertyGuru.com.sg; official magazine Property Report by PropertyGuru; media partner d+a Magazine; and official supervisor HLB.
For more information, email awards@propertyguru.com or visit the official website: AsiaPropertyAwards.com.
ABOUT PROPERTYGURU ASIA PROPERTY AWARDS:
PropertyGuru's Asia Property Awards, established in 2005, are the region's most exclusive and prestigious real estate awards programme. The Asia Property Awards are recognised as the ultimate hallmark of excellence in the Asian property sector. Boasting an independent panel of industry experts and trusted supervisors, the Awards have an unparalleled reputation for being credible, ethical, fair and transparent.
In 2023, the Awards series is open to more than a dozen key property markets around the region. The exciting gala events welcome senior industry leaders and top media, as well as reach property agents and consumers via live streaming. Recognising excellence within each Asian market with a variety of categories, including green and sustainable development, each local awards programme will culminate in the PropertyGuru Asia Property Awards Grand Final, which takes place after the PropertyGuru Asia Real Estate Summit during 'PropertyGuru Week' in December 2023.
For more information, please visit AsiaPropertyAwards.com
ABOUT PROPERTYGURU GROUP:
PropertyGuru is Southeast Asia's leading1 PropTech company, and the preferred destination for over 41 million property seekers2 to connect with more than 63,000 agents3 monthly to find their dream home. PropertyGuru empowers property seekers with more than 3.2 million real estate listings4, in-depth insights, and solutions that enable them to make confident property decisions across Singapore, Malaysia, Thailand, Indonesia, and Vietnam.
PropertyGuru.com.sg was launched in Singapore in 2007 and since then PropertyGuru Group has made the property journey a transparent one for property seekers in Southeast Asia. In the last 15 years, PropertyGuru has grown into a high-growth PropTech company with a robust portfolio of leading property marketplaces across its core markets; award-winning mobile apps; mortgage marketplace, PropertyGuru Finance; and a host of enterprise solutions now under PropertyGuru For Business, including a high-quality developer sales enablement platform, FastKey, DataSense, ValueNet, Awards, events and publications across Asia.
For more information, please visit: PropertyGuruGroup.com; PropertyGuru Group on LinkedIn.
1 Based on SimilarWeb data between July 2022 and December 2022
2 Based on Google Analytics data between July 2022 and December 2022
3 Based on data between July 2022 and December 2022
4 Based on SimilarWeb data between July 2022 and December 2022
PROPERTYGURU CONTACTS:
General Enquiries:
Richard Allan Aquino, Head of Brand & Marketing Services
M: +66 92 954 4154
E: allan@propertyguru.com
Media & Partnerships:
Nate Dacua, Media Relations & Marketing Services Manager
M: +66 92 701 2510
E: nate@propertyguru.com
Sponsorships:
Kanittha Srithongsuk, Regional Manager, Awards Sponsorship
M: +66 93 293 9794
E: kanittha@propertyguru.com
Sales & Nominations:
Alicia Loh, Awards Manager (Singapore)
M: +65 8382 0078
E: alicia@propertyguru.com.sg
NOTE: Use of the PropertyGuru Asia Property Awards logo is limited to the publication of this article only.


Copyright 2023 ACN Newswire. All rights reserved. www.acnnewswire.com