SINGAPORE, Apr 27, 2023 - (ACN Newswire) - The Economics Tutor (TET), a leading economics tuition centre based in Singapore, is continuing with free and heavily subsidised economics tuition for all students from low-income families currently in the Junior College (JC) and International Baccalaureate (IB) streams. This started exactly 1 year ago and will be continued as Founder, Mr. Kelvin Hong is encouraged by the positive results.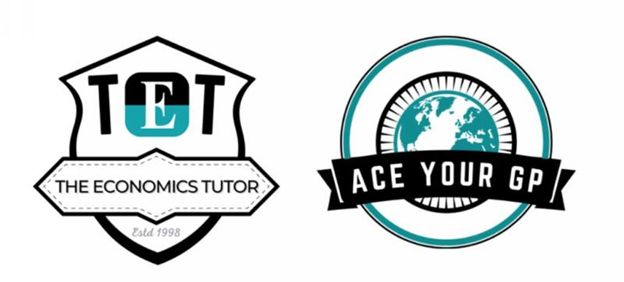 Says one of the beneficiaries Ms Jenna V K:"I am very grateful to TET and Mr. Kelvin Hong for giving me the opportunity to have the best economics tuition at a highly subsidised rate. Not only is Mr Hong very helpful from the start when I shared about my family's financial difficulties, but also an extremely effective tutor who has helped me understand the challenging economics content and enlightened me on the correct thought processes for tackling questions."
It is TET's hope that every student, regardless of household income, will have access to the economics tuition programme as it will help students develop the skills needed to succeed in their examinations as well as future endeavours, such as improved decision-making, entrepreneurship skills and investment acumen. This will definitely level the playing field and give economically disadvantaged students a chance at a high-quality education.
The free economics tuition programme will continue to be available for students who meet the following criteria:
JC1 or Year 5 IB students
Gross monthly household income per person of not more than $625
Case by case assessment will be made for those who do not meet the above criteria but whose families face genuine and serious financial difficulties.
Launch of General Paper Tuition
Furthermore, TET is proud to announce the official launch of sister brand Ace Your GP (AGP)'s GP Tuition Programme. It is a unique General Paper (GP) programme especially catered to students of Economics as the GP Programme is more heavily-weighted on Economics related issues (such as Business, Income Inequality and Globalisation) whilst still covering a range of topics including Media, Science and Technology. This will provide students with a highly efficient and effective pathway to excel in both the Economics and GP examinations.
If someone meets the criteria for subsidised tuition as well as help with acing Economics and General Paper, do not hesitate to reach out to TET or AGP today.
The issuer is solely responsible for the content of this announcement.
About The Economics Tutor and Ace Your GP
Kelvin Hong, the founder of The Economics Tutor and Ace Your GP, has over 24 years of experience in economics tuition in Singapore and has successfully helped over thousands of students gain a better understanding of the subject and achieve their academic goals of scoring distinctions.
With his real-life experiences as successful entrepreneur, policymaker, writer and top academic qualifications, Kelvin is also passionate about providing every student with the opportunity to learn Economics the right way and is committed to helping each and every student reach their fullest potential through his unique and proven 10-Step Framework.
The same top-notch quality and excellence is now also applied to providing General Paper (GP) tuition.
For more information, please visit their websites or reach out to them at (+65) 9336 7511 or their website https://www.theeconomicstutor.com & https://aceyourgp.sg
Social Links
Facebook: https://www.facebook.com/KelvinHongTheEconomicsTutor/
YouTube: https://www.youtube.com/channel/UCKG_-NHH_734xlBiRIbiIfQ
Media Contact
Contact: Media team, The Economics Tutor
Email: enquiries@theeconomicstutor.com
Website: https://www.theeconomicstutor.com ; https://aceyourgp.sg
SOURCE: The Economics Tutor


Copyright 2023 ACN Newswire. All rights reserved. www.acnnewswire.com