Meet the most prominent climate-tech and weather tech service providers globally
Network with the biggest buyers, key representatives and decision makers from the public and private sectors
Listen to work class speakers discuss the latest innovations and ideas at the ACF International Conference.
SINGAPORE, Apr 11, 2023 - (ACN Newswire) - In exactly a week's time, the Asia Climate Forum will return for its annual conference led exhibition from April 18 to 20 2023, at the Suntec City Convention Centre in Singapore. Organized by MMI Asia Pte Ltd, a regional subsidiary of Messe München, the forum brings together experts, policymakers, and practitioners from the public and private sectors to discuss climate change and its impacts on Asia.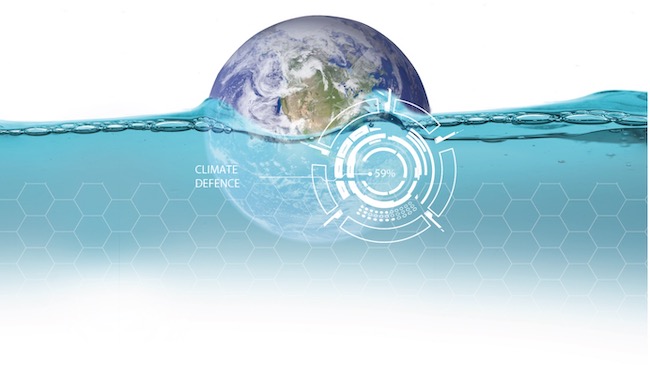 Asia Climate Forum is the only dedicated climate defence, meteorological/ hydrological/ air and flood technology services event in APAC. The exhibition for the latest in weather and climate tech, aims to further the dialogue on the vital importance of climate resilience, early warning systems, and the impact of weather mitigation on society and businesses, and is committed towards making a sustainable difference towards combating climate change.
The Asia Climate Forum is supported by a number of organizations, including the World Meteorological Organisation (WMO), the HMEI & China Meteorological Service Association (CMSA), and others. These organizations play a key role in promoting the exchange of knowledge and expertise on climate change, and in supporting efforts to build resilience and mitigate climate-related hazards.
This year, the World Meteorological Organization will be hosting its first ever High-Level Regional Forum of the Open Consultative Platform in Regional Associations II and V (RAs II and V) on 18 April 2023. This will be held at, and in conjunction with, the Asia Climate Forum. The objective of this High-Level Regional Forum is to bring together the Permanent Representatives of WMO RAs II and V and representatives from the private and academic sectors for a dialogue to discuss region-specific issues, opportunities, and initiatives to enhance cross-sector cooperation and collaboration that improve the socioeconomic benefits of weather, climate and water-related services. The Forum will also contribute to WMO's strategic priorities in coming years, e.g. the Early Warnings for All: the UN Global Early Warning Initiative for the Implementation of Climate Adaptation, in line with Asia's Climate Forum's climate objectives.
This year's theme, "Ideas and Technologies to Build Resilience and Mitigate Climate-related Hazards," focuses on the importance of developing and implementing innovative solutions to address the challenges of climate change. The conference will feature keynote speeches, panel discussions, and workshops on a range of topics, including climate change adaptation, mitigation, and financing.
The Asia Climate Forum is a valuable platform for sharing knowledge, experiences, and best practices on building resilience and mitigating climate-related hazards. It provides an opportunity for attendees to learn from leading experts in the field and to explore opportunities for collaboration and action in the region.
The conference will feature over 35 high-profile speakers, including researchers, scientists, policymakers, business leaders, and academics. Confirmed speakers include:
Ben Churchill, Head, Regional Office for Asia and the South-West Pacific, World Meteorological Organization
Patricia Cummens, Director, Government Strategy and Policy Solutions, Esri
Dr Dale Barker, Director, Centre for Climate Research Singapore
Alan Jenkins, Deputy Director, UK Centre for Ecology & Hydrology
Abhishek Modi, APAC Partnerships Lead, Crisis Response & Sustainability, Google, and many more.
The exhibition and conference are great opportunities for attendees to learn about the latest innovations and to connect with the leading companies in the industry.
The Asia Climate Forum is an essential event for anyone interested in ideas and technologies to build resilience and mitigate climate-related hazards. Don't miss out on this opportunity to learn, connect, and act towards our common objectives.
About Messe München
Messe München is one of the leading exhibition organizers worldwide with more than 50 of its own trade shows for capital goods, consumer goods and new technologies. Every year, a total of over 50,000 exhibitors and around three million visitors take part in more than 200 events at the exhibition centre in Munich, at the ICM – Internationales Congress Center München, the Conference Center Nord and the MOC Veranstaltungscenter München as well as abroad. Together with its subsidiary companies, Messe München organizes trade shows in China, India, Brazil, South Africa and Turkey. With a network of associated companies in Europe, Asia, Africa and South America as well as around 70 representations abroad for over 100 countries, Messe München has a global presence.
For more information, contact:
Pooja Priyadarshini
Project Manager, Asia Climate Forum
Email: pooja@mmiasia.com.sg
MMI Asia Pte Ltd (Messe München Regional HQ)
T: +65 6236 0988 ext. 105
M: +65 9823 0892


Copyright 2023 ACN Newswire. All rights reserved. www.acnnewswire.com