TAIWAN, Oct 5, 2023 - (ACN Newswire) - Following the success of its inaugural edition, the second Electronics Asia Conference (EAC), a virtual conference and exhibition organized by AspenCore, the publisher of EE Times Asia, EE Times India, and EDN Asia, is set to take place from October 17 to 19, 2023. With the theme "Strengthening Asia's Semiconductor Manufacturing Ecosystem," EAC 2023 aims to highlight the latest technology trends, innovations, and strategic insights within the electronics and semiconductor industry in Asia.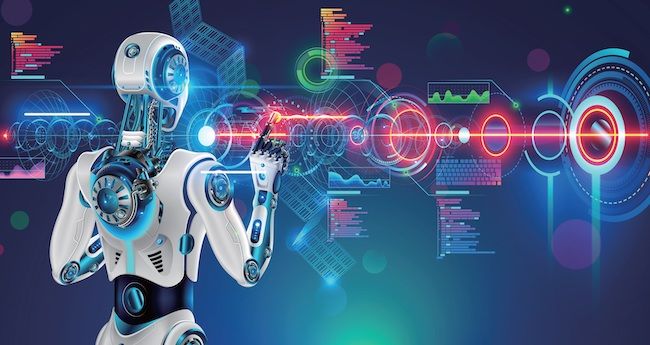 The global semiconductor industry reversed its five straight quarters of decline by registering a 3.4% revenue growth in the second quarter of 2023, according to Omdia. Driving the turnaround are the wireless segment, the automotive electronics sector, and artificial intelligence (AI), mainly due to growing demand for generative AI and data processing chips in the server space.
According to International Data Corp. (IDC), spending on AI—including software, services, and hardware for AI-centric systems—in the Asia-Pacific region is expected to reach $78.4 billion in 2027, reflecting a shift toward adopting cutting-edge technologies to transform operations and maintain a competitive edge in a rapidly changing market.
Meanwhile, the increasing adoption of Industry 4.0 technologies is fueling the automation and digitalization trends in the industrial space, thereby stimulating demand for Internet of Things (IoT) and embedded systems, as more manufacturers embrace smarter manufacturing.
These key trends are among the many developments driving Asia's electronics and semiconductor supply chain.
EAC 2023 will put the spotlight on technology innovations that are driving the latest developments and new applications in sectors including IoT, AI/ML, embedded systems, industrial automation, smart manufacturing, the wireless sector, and the electronics and semiconductor supply chain. The event will feature a virtual fairground, an exhibition hall, and a conference space, similar to a live exhibition and conference.
Confirmed companies presenting at the virtual conference include Arm, Applied Materials Inc., Bluetooth Special Interest Group (SIG), Cadence Design Systems Inc., Cambridge GaN Devices, Chip 1 Exchange, GaN Systems Inc., Infineon Technologies AG, Merck Electronics, Molex, Navitas Semiconductor, proteanTecs, NXP Semiconductors, MosChip Technologies Ltd, Mouser Electronics Inc., Silicon Laboratories Inc., SCHURTER Group, STMicroelectronics, Synopsys Inc., Tektronix, and Texas Instruments Inc.
For more information and to register, visit https://ve.eetasia.com/eac2023.
About AspenCore
AspenCore is a unique collection of brands and products that have set the standard in meeting the demands of today's engineers.
We reach over 15 million technologists, designers, engineers, and managers. We connect this electronics community to reliable news, authoritative analysis, industry trends, and daily information on new technology.
Our brands include EE Times, Electronic Products, EPSNews, ESM China, IoT Times, Power Electronics News, EDN, EEWeb, Electro Schematics, Elektroda.pl, Embedded.com, Planet Analog, and more.
For more information, visit https://aspencore.com.
Contact Person:
Celia Shih
Marketing Manager
Taiwan/ASEAN Marketing and Circulation Department
T: +886 227591366 Ext. 103/222
E: celia.shih@aspencore.com


Copyright 2023 ACN Newswire. All rights reserved. www.acnnewswire.com