HONG KONG, Oct 27, 2023 - (ACN Newswire) - The 25th Hong Kong International Lighting Fair (Autumn Edition), organised by the Hong Kong Trade Development Council (HKTDC), opened today and runs until 30 October at the Hong Kong Convention and Exhibition Centre, featuring more than 2,600 exhibitors. The eighth Hong Kong International Outdoor and Tech Light Expo runs in parallel from yesterday to 29 October (Sunday) at AsiaWorld-Expo, with 380 exhibitors. Industry professionals and buyers are welcome to visit and source at both events.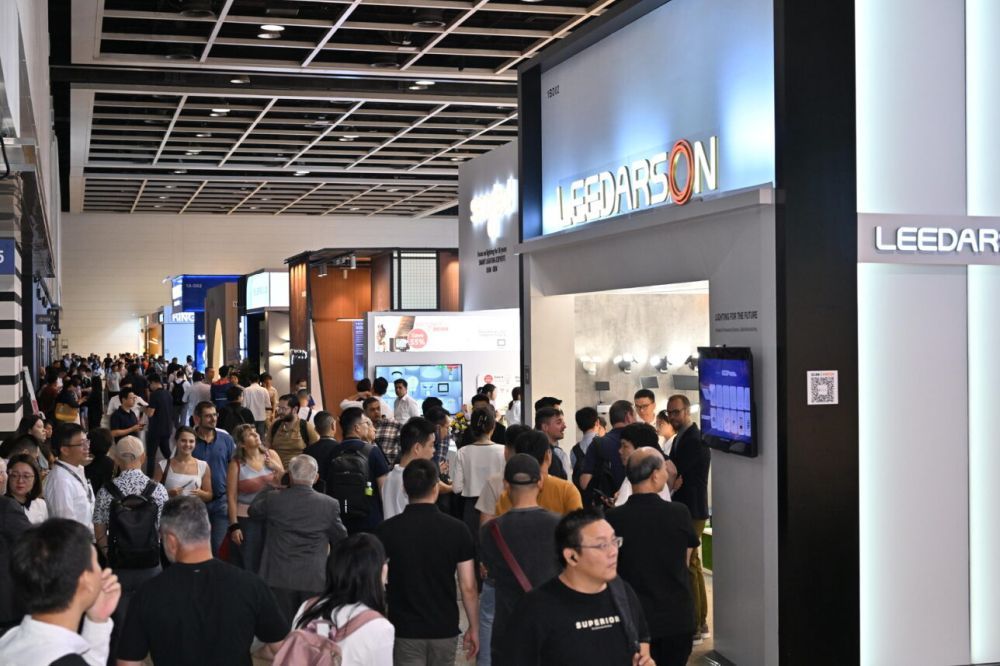 Sophia Chong, Deputy Executive Director of the HKTDC, said: "These two lighting fairs have brought together over 3,000 exhibitors from 37 countries and regions. In addition to local exhibitors, this year our exhibitors come from Mainland China, Taiwan, Japan, Korea, ASEAN countries such as Indonesia, Malaysia and Singapore, as well as European countries including Denmark, France, Germany, Switzerland and the United States, showcasing diverse lighting products and solutions. As a world-class trading hub for lighting, the fairs provide insights into products and industry trends, enabling traders to build business connections and further expand market opportunities."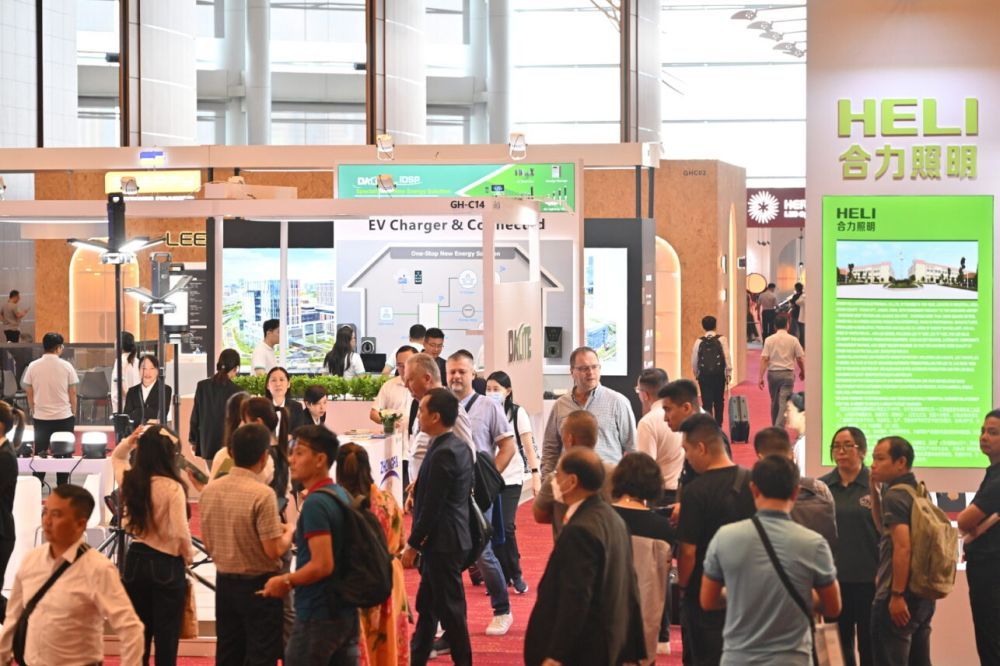 Connected Lighting Zone debuts to showcase smart-lighting products
Under the theme Light Up Every Opportunity, the Hong Kong International Lighting Fair (Autumn Edition) and Hong Kong International Outdoor and Tech Light Expo present a wide range of high-quality lighting products, including those with innovative design, sustainable development and smart elements. The Connectivity Standards Alliance introduced the cross-platform smart-home device standard Matter in 2019, making smart-home systems more convenient. The Autumn Lighting Fair gathers the latest smart lighting products, including the MEGAMAN® Ingenium® Matter series (Booth No. 1C-B02), which is compatible with multiple smart-home systems, and the LEEDARSON Smart Lighting series (Booth No. GH-C02; 1B-D02), which uses a patented colour-mixing algorithm.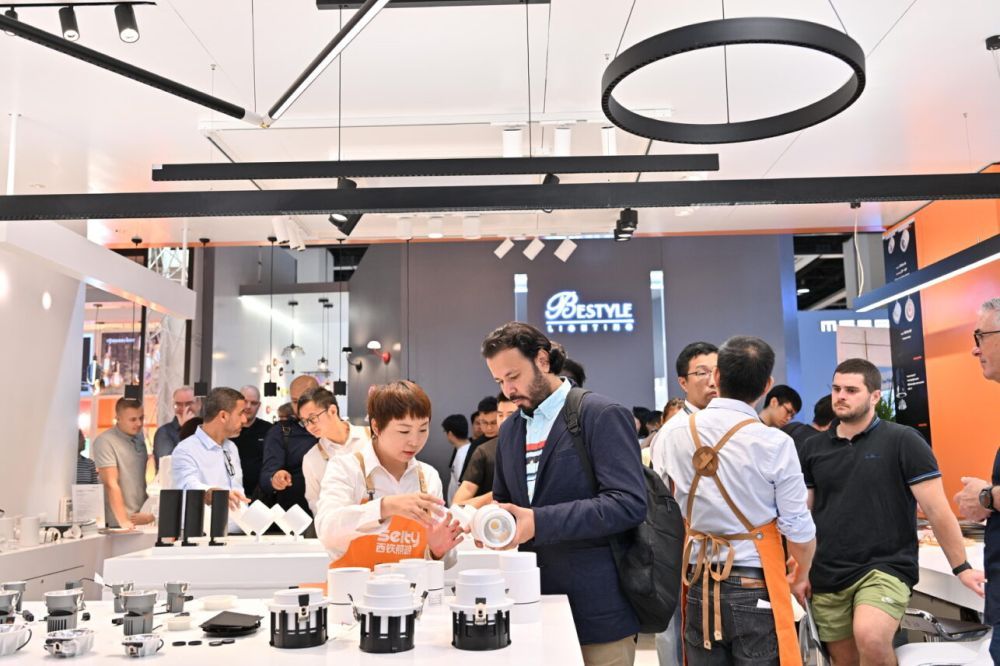 A Connected Lighting Zone debuts at the 25th Autumn Lighting Fair, showcasing more than 20 renowned international companies and brands including Leedarson, Midea, Snappy, Quectel, as well as members of DALI Alliance and Shanghai Pudong Intelligent Lighting Association.
The Hall of Aurora gathers innovative lighting products and technologies from renowned brands such as Prosperity Group and Signify. Other product zones include Commercial Lighting, Residential Lighting, LED Lighting, LED Essentials, Smart Lighting & Solutions and more.
Forums will explore the latest opportunities in connected lighting during the fair period. The Connected Lighting Forum, themed Unlocking New Realms in Connected Lighting, was held today. Experts such as Mona Xiong, Board Member & Marketing Committee Member, Connectivity Standards Alliance; Head of Ecosystem Partnership, Tuya Smart and Finn Chen, Vice Team Leader, Connectivity Standards Alliance Member Group China (CMGC); CEO, Longan Link Tech Co., LTD.  discussed smart-lighting industry developments. The Connected Lighting Forum, themed Smart Lighting for Healthy Living, will be held tomorrow. Experts such as Dr Qiao Yuan, Director, SILA Intelligent Lighting Designer Committee; Vice President, Fudan Planning and Architectural Design Institute and Dr Feng Huang, Chair, DALI Alliance China Focus Group; Chief Expert, Standard and Regulation, Signify (China) will discuss how technology can improve lighting design and contribute to human health.
Energy-saving lighting products cater to sustainable development trends
The Hong Kong International Outdoor and Tech Light Expo features several product zones, including Exterior Lighting Solutions and Systems, Horticultural Lighting, Innobuild, Outdoor Advertising Lighting, Outdoor & Public Lighting as well as Technical & Professional Lighting. The expo showcases outdoor and professional technical lighting solutions for commercial and industrial use, key products include the Sunmao LED graphene street light (Booth No. 8-B23). Highly durable graphene can withstand harsh environmental conditions, extending a street light's lifespan. Additionally, Jiangsu Sokoyo Solar Lighting Co., Ltd. presents its GOLF - All-in-one solar street light (Booth No. 8-B06), combining solar panels and intelligent sensing technology and features a detachable light pole, providing more lighting industry options and promoting sustainable development and energy conservation.
The New Infrastructure for Smart Cities: Exploring the Trend of Smart Lighting seminar held today featured experts such as Diana Y Lu, Vice Chairman of SILA  (Shanghai Pudong Intelligent Lighting Association) and General Manager of Unilumin Lighting who discussed the latest advancements and trends in smart lighting to integrate with emerging technologies such as IoT and AI to turn cities smart. Another session, Development of Smart Poles and Vehicles Forum, invited experts including Dr Feng Huang, Secretary General of the smart-city committee, SILA; Chief Expert, Standard and Regulation of Signify (China) and Zhi-jun Li, Chairman, Shanghai Pudong Intelligent Lighting Association to discuss integrated solutions and challenges in standardisation of smart poles for enhanced safety and efficiency on highways.
The Outdoor and Tech Light Expo runs from 26 to 29 October at AsiaWorld-Expo, in parallel with Eco Expo Asia. Along with the Autumn Lighting Fair, the three events create greater synergies and cross-sector business opportunities for industry players. A free shuttle bus service will be provided between the HKCEC and AsiaWorld-Expo.
Under the EXHIBITION+ hybrid mode, exhibitors and buyers can meet online through the Click2Match smart business matching platform in addition to attending the physical fair until 6 November. The new Scan2Match function launched for the Fairs allows buyers to use the HKTDC Marketplace App during the physical fair to scan the QR codes of exhibitors and product showcases, bookmark favourite exhibitors, browse product information and floor plans as well as engage with exhibitors after the Fairs to continue their sourcing journey.
The 8th HKTDC Hong Kong International Outdoor and Tech Light Expo
The 25th HKTDC Hong Kong International Lighting Fair (Autumn Edition)
Date
26-29 Oct 2023 (Thursday to Sunday)
27-30 Oct 2023 (Friday to Monday)
Opening hours
26 Oct 2023: 10:30am-6pm; 27-28 Oct 2023: 10am-6pm; 29 Oct 2023: 10am-5pm
27-29 Oct 2023: 9:30am-7pm; 30 Oct 2023: 9:30am-4pm
Venue
Hong Kong Convention and Exhibition Centre
Press Registration Counter
AsiaWorld-Expo East Lobby
Hall 1C Concourse, HKCEC, or at the HKTDC Media Centre (G/F, HKCEC, 1 Expo Drive, Wan Chai)
Media Centre
Room 108, Hall 8 Side Entrance, AsiaWorld-Expo
HKTDC Media Centre
Number of exhibitors
380
More than 2,600
Major exhibit categories
Exterior Lighting Solutions & Systems, Horticultural Lighting,
Innobuild, Outdoor Advertising Lighting, Outdoor & Public Lighting, Technical & Professional Lighting
Commercial Lighting, Residential Lighting, LED Lighting, LED Essentials, Smart Lighting & Solutions
Fair website
Photo download: http://bit.ly/3s8mbv3
Media enquiries
The HKTDC's Communications and Public Affairs Department:
Snowy Chan, Tel: (852) 2584 4525, Email: snowy.sn.chan@hktdc.org
The HKTDC's Media Room: http://mediaroom.hktdc.com/en
About HKTDC
The Hong Kong Trade Development Council (HKTDC) is a statutory body established in 1966 to promote, assist and develop Hong Kong's trade. With 50 offices globally, including 13 in Mainland China, the HKTDC promotes Hong Kong as a two-way global investment and business hub. The HKTDC organises international exhibitions, conferences and business missions to create business opportunities for companies, particularly small and medium-sized enterprises (SMEs), in the mainland and international markets. The HKTDC also provides up-to-date market insights and product information via research reports and digital news channels. For more information, please visit: www.hktdc.com/aboutus. Follow us on Twitter @hktdc and LinkedIn


Copyright 2023 ACN Newswire. All rights reserved. www.acnnewswire.com