NEW YORK, NY, July 12, 2023 - (ACN Newswire) - Tickz, the innovative online trading platform, is proud to announce the launch of its social trading app. Tickz has rapidly gained a reputation for delivering an exceptional trading experience packed with user-centric features that put traders at the forefront of their journey.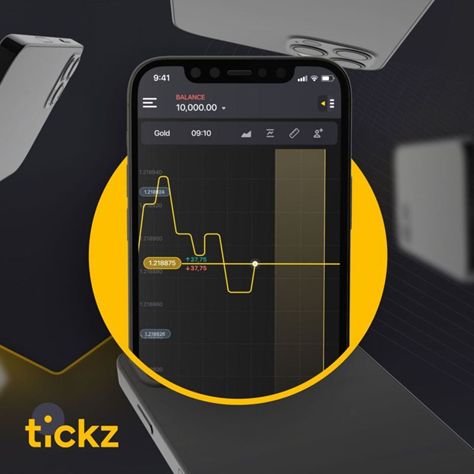 The platform has recently received praise for its exceptional new social trading feature, which allows users to not only watch but also copy the trades of top-performing traders in real time. This innovative functionality has proven to be highly beneficial for both novice and experienced traders seeking a competitive edge in their activities.
While social trading enables global connectivity, insights sharing, and enhanced trading strategies, the availability of an extensive list of tradable assets is equally crucial. Tickz excels in this aspect by providing traders with access to over 100 of the most popular instruments, including stocks such as Tesla and Apple, as well as commodities like Gold and Oil.
Tickz frequently updates its list of tradable assets and has recently introduced several new additions, including commodities like Copper and Platinum, as well as Smarty stock and QQQ Trust Series 1—an ETF that offers exposure to the most innovative tech companies in the market. With this ever-expanding selection, traders can confidently diversify their portfolios with new assets.
Tickz stands at the cutting edge of the trading industry, firmly establishing itself as a pivotal force in transforming the trading landscape through its unwavering dedication to innovation, user-friendly features, and continuous enhancements. With a strong focus on prioritizing user experience and expanding its global presence, the platform ensures that traders embark on an enriched and rewarding trading journey.
Download App
Google Play: https://play.google.com/store/apps/details?id=com.tickz
Media Contact
Brand: Tickz
Contact: Maria Franchesko
Email: acc@tickz.com
Website: https://tickz.com/
SOURCE: Tickz


Copyright 2023 ACN Newswire. All rights reserved. www.acnnewswire.com