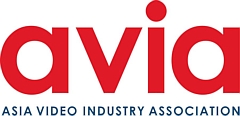 JAKARTA, Oct 4, 2023 - (JCN Newswire) - The Asia Video Industry Association (AVIA) has released a study to understand the usage of different video services in Indonesia and consumer attitudes towards them. The study looked at video across social media, user-generatedcontent (UGC), linear TV, messaging services and premium OTT. This is a follow-up to its study on Premium OTT – Building its Rightful Place in the Digital Market, which was first released in September 2022 and focused on the Singapore market.
Amongst Indonesian consumers, premium OTT is viewed as having the highest quality content. 75% of users of premium OTT services (such as Netflix, Vidio, Viu and WeTV) said it offered the best quality content, higher than users of any other category of video. Of all 24 video platforms studied, five of the top seven services ranked as offering the highest quality content were premium OTT.
Usage of premium OTT is also associated with the most positive emotions. When asked about feelings after watching an hour of different types of content, TV series and movies significantly outscored user- generate content and social media in eliciting happiness and amusement.
While premium OTT is still at an earlier stage of development in Indonesia than free UGC and social media services like YouTube and TikTok, it is clear that those who use premium OTT value it more. When asked what videoservices they would first be prepared to forego, only one in the top ten services was premium OTT, and the top 4 were all social media or UGC services.
"We believe the power and opportunity of premium OTT is hugely significant and offers a real and relatively untapped opportunity for advertisers in Indonesia. The proven quality of the environment, the stickiness of thecontent and the positive emotions created by it are critical for advertisers, and this study clearly demonstrates that. Given the dominance and high penetration of UGC and social media video services in Indonesia, the fact that this smaller but growing category of premium OTT performed so well in these categories is quite remarkable. We believe advertisers need to sit up and take note," said Louis Boswell, CEO, AVIA.
The full Indonesia study research deck and methodology can be found here. This study continues to build on a regional research project started with a two part study conducted in Singapore in 2022 and 2023.
AVIA thanks its members Magnite, PubMatic and The Trade Desk for supporting the Indonesia research.
About the Premium OTT Study
The current study, Premium OTT: Building its Rightful Place in the Digital Market (Indonesia), was conducted inIndonesia by Milieu Insight Pte Ltd, with online fieldwork using Milieu Insight's online panel. The sample size was n=1000 and was representative of the adult population aged 16+ in Indonesia. Premium OTT Services listed in thestudy were as follows: Disney+ Hotstar, HBO Go, iFlix, iQIYI, Metro TV Online, Netflix, RCTI+, TVRI Online, Vidio, Vision+, Viu, WeTV. Social Media and Video Sharing Services listed were Facebook, Instagram, Snackvideo, Snapchat, Telegram, TikTok, Twitch, Twitter, Vimeo, WhatsApp and YouTube.
About the Asia Video Industry Association
The Asia Video Industry Association (AVIA) is the trade association for the video industry and ecosystem in AsiaPacific. It serves to make the video industry stronger and healthier through promoting the common interests of its members. AVIA is the interlocutor for the industry with governments across the region, leads the fight against videopiracy through its Coalition Against Piracy (CAP) and provides insight into the video industry through reports and conferences aimed to support a vibrant video industry.
For media enquiries and additional background please contact:Charmaine KwanHead of Marketing and Communications Email: charmaine@avia.orgWebsite: www.avia.orgLinkedIn: www.linkedin.com/company/asiavideoia Twitter: @AsiaVideoIA


Copyright 2023 JCN Newswire. All rights reserved. www.jcnnewswire.com