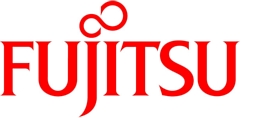 TOKYO, Oct 19, 2023 - (JCN Newswire) - Fujitsu today announced that it will exhibit at the Japan Mobility Show 2023, which will be held at Tokyo Big Sight in Japan from Thursday, October 26, to Sunday, November 5, 2023. Fujitsu will exhibit Ekimatopeia, a system for visualizing ambient noise in stations for deaf or hard of hearing passengers using AI as well as disaster resilience efforts through digital twin technology underlining its commitment to improving people's wellbeing as part of its vision for Fujitsu Uvance. Fujitsu's display is a part of the Tokyo Future Tour, one of the Show's headlining events, which is based on the concept of a future Tokyo that transformed by mobility.
On Saturday, October 28, from 13:00 to 14:00, Shunsuke Onishi, Corporate Executive Officer, SEVP, CRO of Fujitsu, will take the stage at the session "Global Environment x Future of Mobility" of the Japan Future Session, a series of presentations on the future of Japan.
Exhibition Overview

1. Ekimatopeia which visualizes station environmental sound using AI
The system uses AI to visualize environmental sounds, such as station announcements and the sound of trains running, as text, sign language, and onomatopoeia. Fujitsu is showcasing the system used for a field trial conducted at JR Ueno Station in Tokyo from June to December 2022, as a demo for this event. Fujitsu aims to contribute to the realization of safer and more secure travel experience for rail passengers and to promote mutual understanding of DE&I (Diversity, Equity, and Inclusion) by providing customers that are the deaf or hard of hearing and others enjoyable experiences at stations with Ekimatopeia.



2. Disaster resilience efforts through digital twin technology
Fujitsu will present a demonstration of a system that uses its social digital twin technology (1) to predict and visualize natural disasters and their damage to support the creation of disaster-resilient, safe and secure communities. Fujitsu aims to realize a resilient society by actively redesigning the future using the digital rehearsal technology (2) that reproduces predictions of possible future disasters, verification of evacuation guidance and rescue routes, and verification of early recovery after disasters in a digital space.



The Japan Mobility Show 2023 is the first event in four years since the Tokyo Motor Show and is organized by the Japan Automobile Manufacturers Association, Inc. (JAMA) with the concept of creating the future of mobility together with new partners, including other industries, startups, and visitors beyond the automotive industry.
Venue: Tokyo Big Sight < East/West/South Halls > (Address: 3-11-1, Ariake, Koto-ku, Tokyo, Japan) *Fujitsu will exhibit in the Tokyo Future Tour area of West Halls. Dates (show period): October 26 (Thu) to November 5 (Sun) For more information: https://www.japan-mobility-show.com/en/outline/
[1]Social digital twin technology :A group of technologies being researched and developed by Fujitsu that can digitally reproduce not only the state of people and goods, but also entire economic and social activities based on real-world data. In addition to understanding the actual conditions of society and the mechanisms by which problems arise, it contributes to the formulation of policies to solve diverse and increasingly complex problems.
[2]The digital rehearsal technology :The world's first technology being researched and developed by Fujitsu that can reproduce the behavior of people and society in the urban stage of the digital space on the digital twin before the actual application of the measures in the real world, and search for the optimal measures by grasping the effect and impact of the measures.
About Fujitsu
Fujitsu's purpose is to make the world more sustainable by building trust in society through innovation. As the digital transformation partner of choice for customers in over 100 countries, our 124,000 employees work to resolve some of the greatest challenges facing humanity. Our range of services and solutions draw on five key technologies: Computing, Networks, AI, Data & Security, and Converging Technologies, which we bring together to deliver sustainability transformation. Fujitsu Limited (TSE:6702) reported consolidated revenues of 3.7 trillion yen (US$28 billion) for the fiscal year ended March 31, 2023 and remains the top digital services company in Japan by market share. Find out more: www.fujitsu.com.
Press Contacts
Fujitsu Limited
Public and Investor Relations Division
Inquiries


Copyright 2023 JCN Newswire. All rights reserved. www.jcnnewswire.com