KUALA LUMPUR, Oct 6, 2023 - (ACN Newswire) - Medi Lifestyle Limited ("Medi Lifestyle" or the "Group"), a renowned Singapore-listed frontrunner in healthcare innovation, is please to participate as an exhibitor at the prestigious "D-Foot International, Apadlp & 5th Global Wound Conference 2023" themed "Woundbusters The Legacy". The much-anticipated event takes place from the 6th to the 8th of October 2023, at the Sunway Pyramid Convention Centre in Selangor, Malaysia.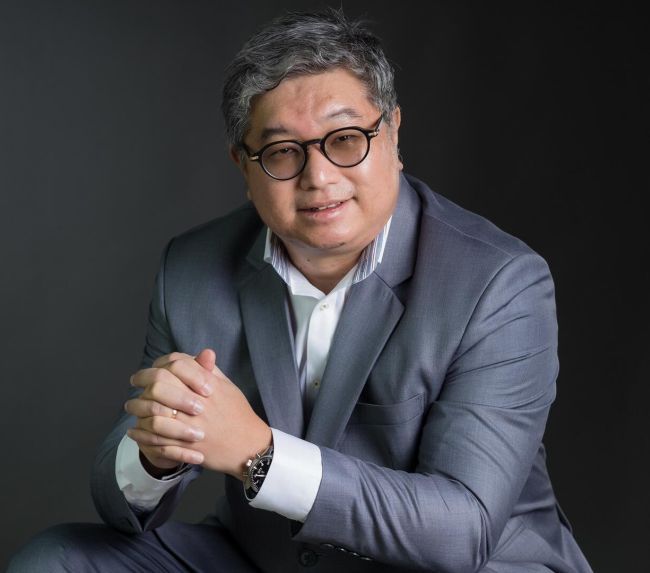 Dato' Ken Low, Executive Director and Chief Executive Officer of Medi Lifestyle
This significant conference has garnered the support of esteemed organisations and authorities, including the Ministry of Health Malaysia, Hospital Kuala Lumpur, Asian Wound Care Association, Sunway Medical Centre (Sunway City), Malaysia Society of Wound Care Professionals, and other respected entities. As such, attendees are engaged with a diverse group of professionals, from industry experts, specialists, and scientists to doctors specialising in wound management and chronic wound treatment.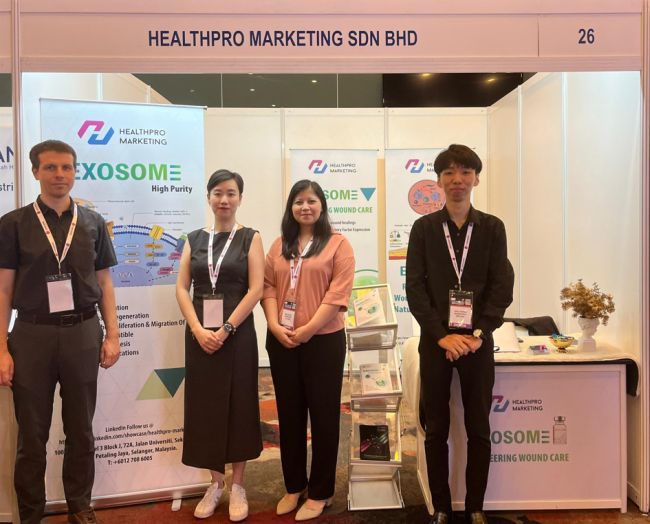 Medi Lifestyle's Booth at "D-Foot International, Apadlp & 5th Global Wound Conference 2023"
Beyond its evident prestige, this conference plays an indispensable role in advancing the wound care industry. It presents a golden opportunity for professionals to share insights, latest research, and groundbreaking techniques. For the general public, it signifies hope and progress in wound care, as breakthroughs here can lead to improved treatments and quicker recovery times. For Medi Lifestyle, this platform offers a chance to showcase their innovations, solidifying their position at the forefront of the industry.
A highlight of Medi Lifestyle's participation is the introduction of its two paramount products: high-purity exosomes and cell-related products. For the uninitiated, exosomes are tiny vesicles or cell-derived nanoparticles that play a vital role in intercellular communication. The Group prides itself on the high-purity of its exosomes, ensuring they meet clinical standards, surpassing mere cosmetic grade.
The therapeutic potential of these high-purity exosomes extends to serving as or aiding in anti-inflammatory responses, promoting effective skin graft reactions, and contributing to skin rejuvenation.
Dato' Ken Low, Executive Director and Chief Executive Officer of Medi Lifestyle expressed gratitude for the opportunity to participate, stating, "We are deeply grateful for this opportunity not only to showcase our products but also to engage with esteemed industry players, authorities, and government agencies. This gathering is invaluable for knowledge exchange and expertise sharing. Through these interactions, we believe the transformative benefits of our innovations for the public will become even more evident."
Medi Lifestyle cordially invites all attendees to visit their exhibit to gain a deeper understanding of their groundbreaking products and the future of wound care.
With registered offices and clinics extending their reach to Petaling Jaya, Malaysia, Medi Lifestyle continues to break barriers and redefine healthcare for the future.
Medi Lifestyle Ltd: https://www.medi-lifestyle.com/


Copyright 2023 JCN Newswire. All rights reserved. www.jcnnewswire.com