CAIRO, Oct 31, 2023 - (JCN Newswire) - Mitsubishi Power, a power solution brand of Mitsubishi Heavy Industries, Ltd. (MHI) today announced a contract agreement with the Egyptian Ministry of Electricity and Renewable Energy, for the upgrade and reliability of the Sidi Krir and El-Atf power plants, extending the previous agreement signed in 2021.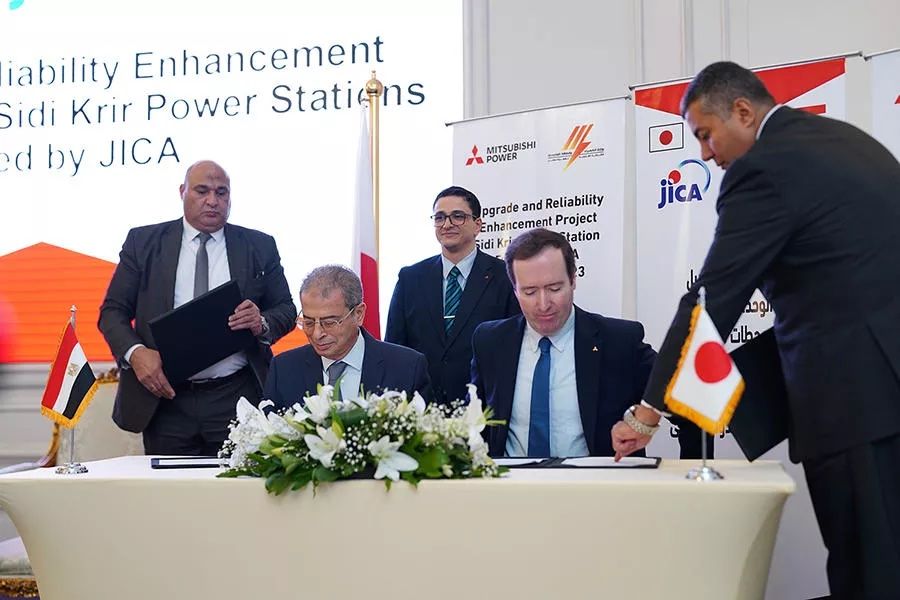 The agreement extension was signed at a ceremony which took place at the St Regis Almasa Hotel in Egypt's New Administrative Capital in Cairo and was attended by H.E. Dr. Mohamed Shaker, Egyptian Minister of Electricity and Renewable Energy, Eng. Gaber Desouki, Chairman of the Egyptian Electricity Holding Company (EEHC), Mr. SHIMIZU Kazuhiko, Counsellor, Embassy of Japan in Egypt, Mr. KATO Ken, Chief Representative of Japan International Cooperation Agency (JICA) Egypt Office, and Dr. Javier Cavada, President and CEO of Europe, Middle East and Africa at Mitsubishi Power, accompanied by high ranking officials and representatives from the Ministry of Electricity and Renewable Energy, EEHC which leads the power generation and transmission operations in Egypt, the Embassy of Japan in Egypt (EoJ), JICA Cairo Office, and senior executives from Mitsubishi Power.
This JICA-financed agreement extension, follows the successful ongoing execution of a long-term service agreement (LTSA) signed in May 2021 for six M701F Gas Turbines at Cairo North, Sidi Krir and El-Atf power plants, which extended the power plants' lifespan, improved power supply stability, reduced maintenance downtime and costs, and positively contribute to recovering performance, resulting in fuel savings and lessening the effects of climate change.
H.E. Dr. Mohamed Shaker, Egyptian Minister of Electricity and Renewable Energy, commented on the agreement with Mitsubishi Power saying: "Egypt and Japan celebrate strong bilateral relations across multiple sectors. Our longstanding partnerships have not only strengthened bonds of friendship and alliance, but have propelled growth, particularly in the power and critical infrastructure sectors; thus, contributing to the socio-economic development of our nation. Our partnership with Mitsubishi Power enables us to harness the power of innovation, technology, and expertise of our Japanese partners to enhance power generation and efficiency to ensure energy security and availability to power Egypt's growing demand for electricity."
H.E. Dr. Shaker added: "We are also very looking further for more collaboration with Mitsubishi Power and Japan in the field of decarbonization and green hydrogen infrastructure development."
Sidi Krir and El-Atf plants power hundreds of thousands of homes and businesses in the western Alexandria and middle Delta regions via the reliable Egyptian unified electrical grid. Upon completion of the plants upgrades, the gas turbines efficiency improved by +2.5% on average with an increase in the power generation capacity of +6% (MW).
Dr. Javier Cavada, President and CEO of Europe, Middle East and Africa at Mitsubishi Power, said: "We are proud to be here today with our Egyptian partners to celebrate the success and continuation of our collaboration to support the critical power sector in Egypt, which is a pillar of the country's economic development. This latest agreement harnesses Mitsubishi Power's heritage in Egypt, built on delivering our industry-leading, reliable technology and service excellence and ensure the availability of power for the people of Egypt."
Dr. Cavada added: "We are committed to continue supporting the growth and advancement of Egypt's energy sector, as it pursues its ambitious energy transition and fulfill its vision to build a hydrogen ecosystem and regional decarbonization hub, with our cutting-edge and comprehensive carbon neutral technologies."
Mr. KATO Ken, JICA Chief Representative Egypt Office said: "Relations between JICA and the Government of Egypt have strengthened in recent years, and we have made significant progress towards expanding cooperation on sustainable development and Climate Change, particularly in the field of energy. In pursuit of the Paris Agreement and towards the fulfillment of Egypt's Climate Strategy and Nationally determined contributions, this latest project with Mitsubishi Power adds to the successful projects JICA has had with the Government of Egypt, reflecting Japan's continued support for this crucial sector, and the sustainability and reliability of Japanese technology."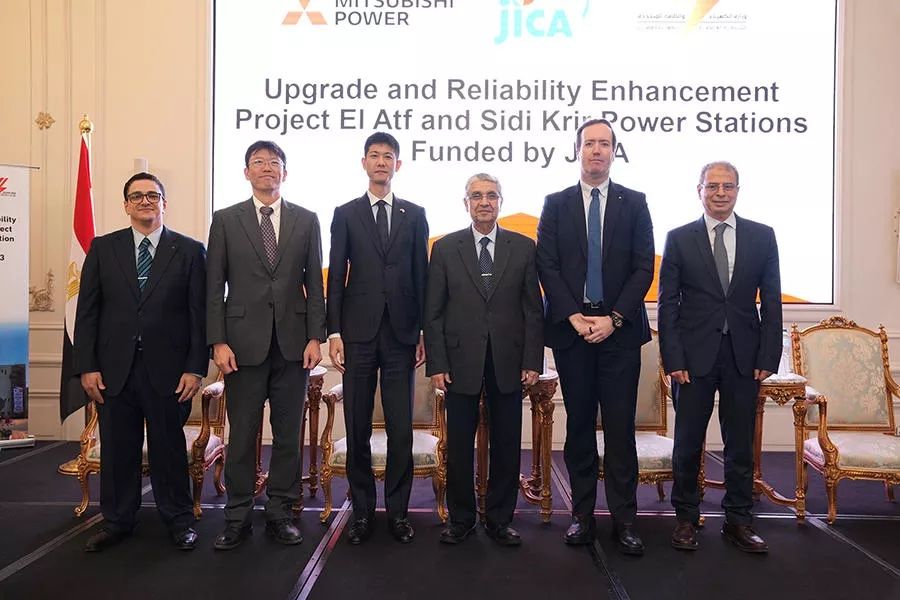 Copyright 2023 JCN Newswire. All rights reserved. www.jcnnewswire.com