Toyota City, Japan, Oct 18, 2023 - (JCN Newswire) - TOYOTA will be exhibiting at the JAPAN MOBILITY SHOW 2023, to be held from Thursday, October 26 to Sunday, November 5(1), with a booth themed "Let's Change the Future of Cars―Find Your Future."
In this third announcement of models to be exhibited at the booth, Toyota unveils the IMV 0(2), a mobility solution that works with users to fulfill their vision. Toyota's booth will feature a range of exhibits showcasing the free customizability that helps define the IMV 0. Visitors can enjoy playful experiences, including a refreshing mobility café and exciting prizes at the Capsule Bar. The booth will also screen stories demonstrating the IMV 0's possibilities as shaped by customer ideas.
Exhibit model
IMV 0
Main features
A pickup-type concept model that returns to the origins of Toyota's IMV(3) project, in which owners play a part in the process of creating mobility.
Customizable parts can be bolted onto the deck section. The IMV 0 supports future mobility lifestyles by offering the potential for further customization, from business to leisure applications.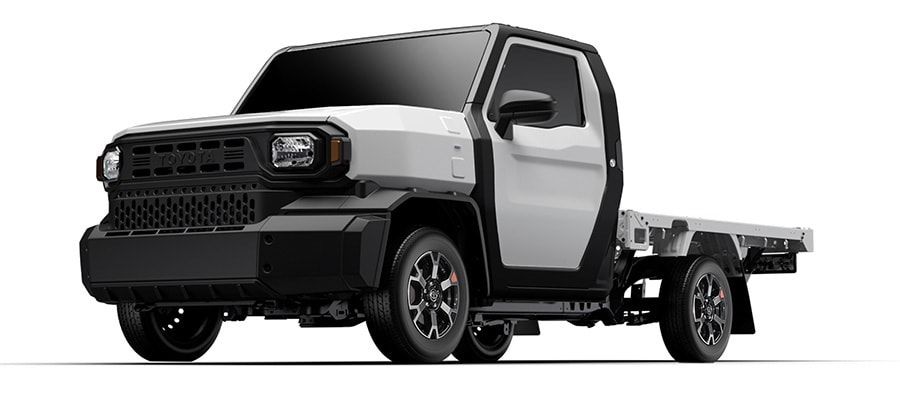 (1) Held at Tokyo Big Sight (Koto-ku, Tokyo)
October 25-26: press, October 26-27: special invitation, etc., October 28-November 5: general public
(2) IMV 0 Innovative International Multi-purpose Vehicle 0 (Zero)
(3) An efficient global production and supply system established under the policy of "basing production in regions where demand exists," enabling Toyota to swiftly provide more attractive products at affordable prices to customers worldwide. The IMV lineup now consists of three pickup truck models, a minivan, and an SUV developed for release in over 180 markets.

Copyright 2023 JCN Newswire. All rights reserved. www.jcnnewswire.com